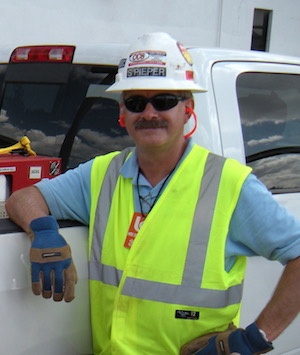 COLUMBIA Technologies, an industry leader providing High-Resolution Site Characterization services throughout North and South America is pleased to announce Scott Pieper as rejoined its team as Operations Manager. In his new role, Pieper will directly oversee field operations including all direct sensing and certified mobile laboratory services throughout the Americas.
Pieper brings 35 years of environmental project management, spill response, site remediation, and hazardous materials management experience to our team. He has operated throughout North and South America across all of the platforms that COLUMBIA Technologies operates. His experience includes the operation and maintenance of certified mobile environmental laboratories, high-resolution characterization tools including the Membrane Interface Probe, the Hydraulic Profiling Tool, and Laser Induced Fluorescence systems.
"While Scott has a lot of field experience, what is more exciting to us is his team leadership and strong customer support. We can count on Scott to find the correct, safe solution when difficult situations arise," commented John Sohl, CEO.