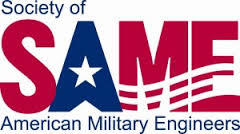 John Sohl, COLUMBIA Technologies' CEO, attended the 8th Symposium on the Design and Construction of Hazardous Waste Sites hosted by the Philadelphia Post of the Society of Military Engineers (www.samephildelphiapost.org). The focus of the symposium was how to incorporate performance based contracting into the environmental restoration of complex sites covered by the nation's Superfund Program.
John's key take-a-ways from the symposium were:
The remaining Superfund sites are extremely complex. Successful restoration will be driven by detailed characterization built upon multiple lines of evidence and the best available science and technologies.
Successful participants in future cleanups will be characterized by highly collaborative teams with aligned goals, risk, and reward.
Information will drive clarity and successful communication with all stakeholders involved in the restoration efforts. Even after restoration efforts begin, there will be a continuing need for adaptive management using data-driven performance metrics.
The PBC contracts will be procured across multiple EPA regions in three major groups: Design Environmental Services (DES), Remediation Environmental Services (RES), and Environmental Services and Operations (ESO). Procurements will be open to both large and small businesses. The new contracting acquisition framework is being handled through EPA's Office of Superfund Remediation Technology and Innovation (OSRTI) (http://www.epa.gov/superfund/partners/osrti/) and FedBizOpps (www.fbo.gov).