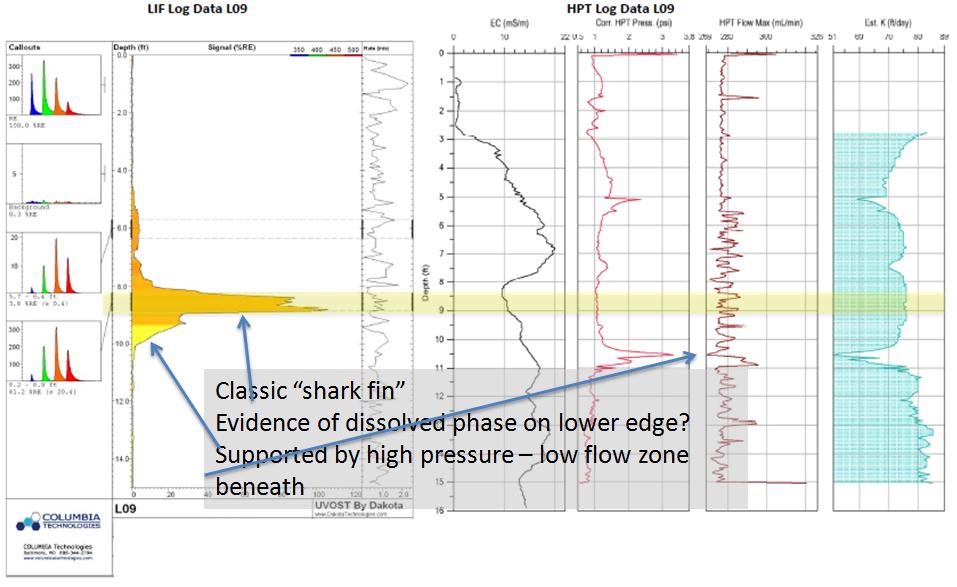 One of the most critical points to remember when developing a site closure work plan is that it simply costs too much to assess, remediate, and make decisions on information that is incomplete, inaccurate, and too late. Traditional approaches to characterizing subsurface conditions by drilling, soil sampling, and monitoring wells screened over large intervals are too incomplete to accurately deal with site heteregoneity.
Therefore, a high resolution site characterization approach is a more attractive option as it enables projects to move forward with remediation focused activities such as corrective action, free product recovery efforts, and site closure.
Let's face it, the heterogeneity geology of a site is going to impact the migration of subsurface contamination opposed to the age old myth that it always follows the direction of groundwater. Introduction of the Hydraulic Profiling Tool (HPT) for site investigation and remediation efforts supports contaminant mapping activities to provide a greater understanding of subsurface conditions. By measuring direct pressure response, HPT develops weighted lines of evidence indicating the tight (or loose) grains and low (or high) flow zones in order to determine the migration pathways, remediation injection regions, and placements for monitoring wells. With an integrated Soil Electrical Conductivity (EC) array this tool also defines zones of lower conductivity which allows for the movement of contaminants into the subsurface.