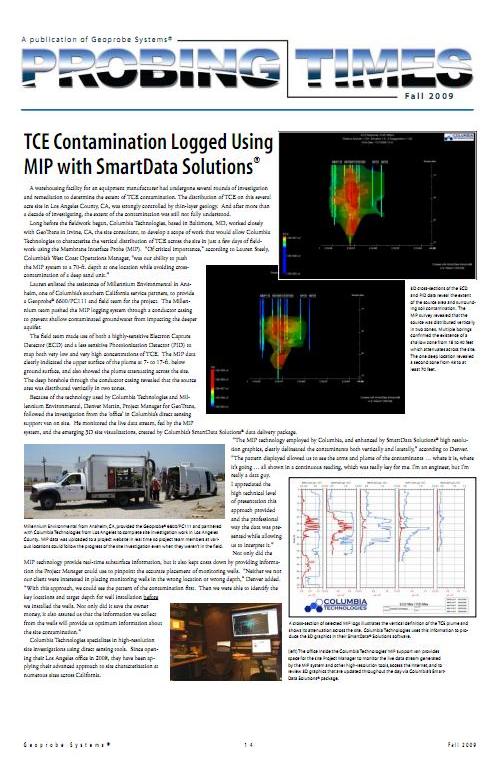 Article originally featured in the Probing Times, the official newsletter of Geoprobe Systems® Fall 2009 Issue
Long before the fieldwork began, Columbia Technologies, based in Baltimore, MD, worked closely with GeoTrans in Irvine, CA, the site consultant, to develop a scope of work that would allow Columbia Technologies to characterize the vertical distribution of TCE across the site in just a few days of fieldwork using the Membrane Interface Probe (MIP).
"Of critical importance," according to Lauren Steely, Columbia's West Coast Operations Manager, "was our ability to push the MIP system to a 70-ft. depth at one location while avoiding cross-contamination of a deep sand unit."
Lauren enlisted the assistance of Millennium Environmental in Anaheim, one of Columbia's southern California service partners, to provide a Geoprobe® 6600/PC111 and field team for the project. The Millennium team pushed the MIP logging system through a conductor casing to prevent shallow contaminated groundwater from impacting the deeper aquifer.