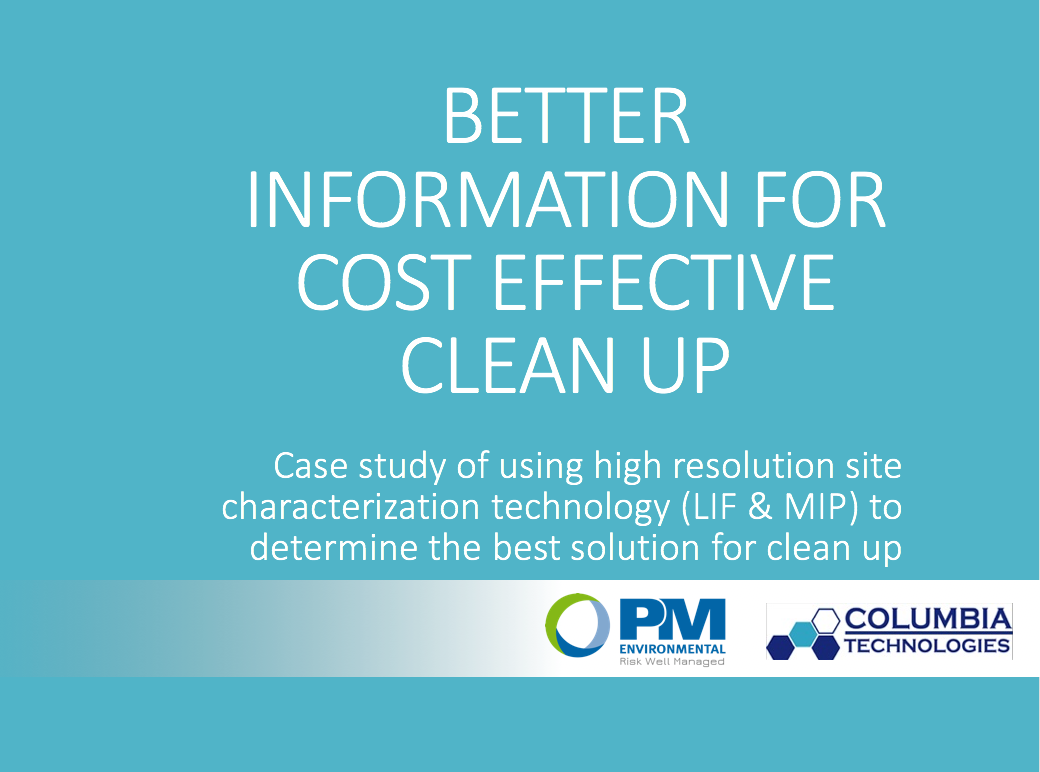 COLLABORATIVE TEAM EFFORT HELPS MONETIZE THE COST OF LNAPL CLEANUP FOR TDEC
COLUMBIA Technologies was selected by PM Environmental to support a high-resolution assessment of a former retail gas station with persistent LNAPL contamination. The goal of the assessment was to evaluate for the Tennessee Department of Environment & Conservation the impact of better information on monetizing the cost of long-term correctives action at these types of sites. The site is one of 246 remaining "difficult to resolve" sites in Tennessee and is typical of the many of over 16,000 remaining Leaking Underground Storage Tank sites in the U.S. The project involved a careful review of historical documents, cleanup activities, and extended field activities after hours and at night.
Detailed information gained through this effort delineated an extensive amount of residual gasoline within difficult soil conditions highlighting the need for careful consideration of remedial alternatives. The team employed the guidelines of the ITRC Technical and Regulatory Guidance for Evaluating LNAPL Remedial Technologies for Achieving Project Goals.